I've had my 5:25 1x10 combo since 2008 and will never part with it, I truly love this little amp. If anyone has any suggestions re: re-tubing or a better than stock speaker, please feel free to recommend. I think I might like to refresh this one soon.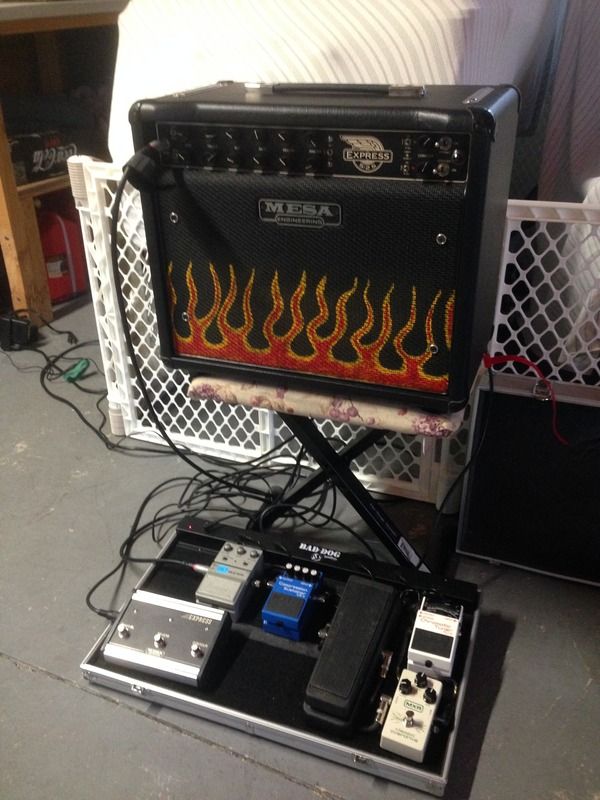 And now I just picked up a 5:50 Plus head to go with my 2x12 vertical Recto cab; yes I like to paint the flames on my Boogies lol! This rig really cranks, and it's a much different animal from the 5:25 combo- I'm still quite a ways from dialing it in.
Also- a big thanks to Ned for helping me get my Grailtone account created! Hope to get some value from the Boogie Board!