Hey folks!
New Boogie owner here! I got a Lone Star used and I've always loved the tone!
But the one I got has a strong cigarette smoke smell. So, I took the whole amp apart to clean it, and on the chassis, I found a bolt that looked unscrewed. This: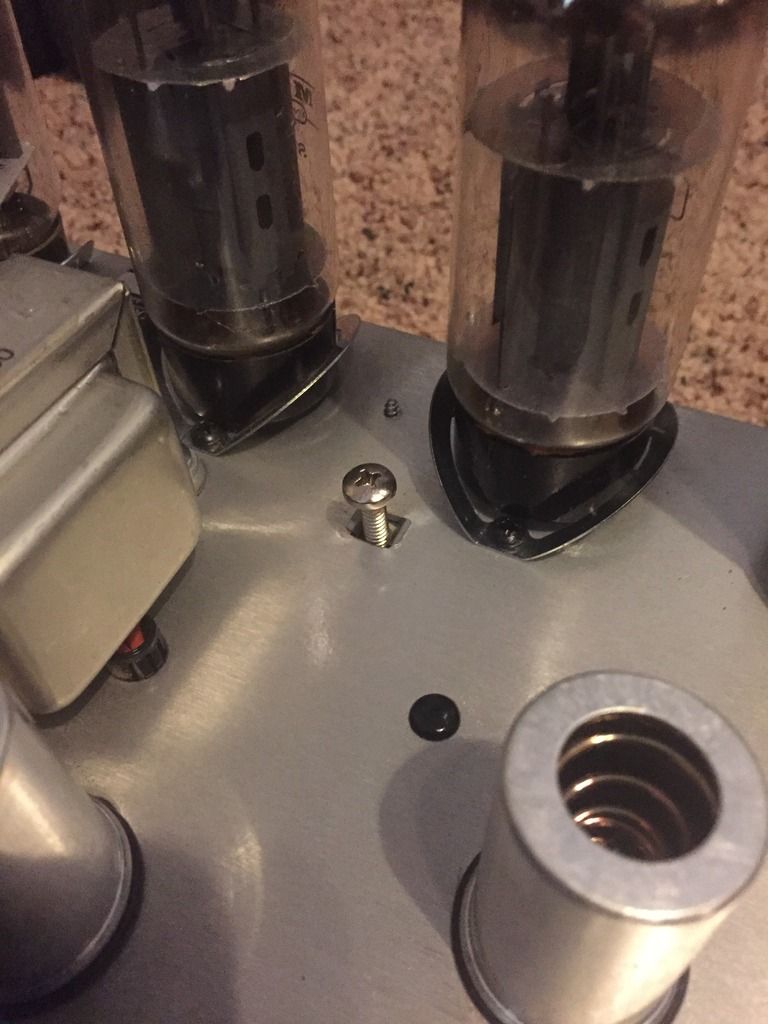 So, this is a chassis tension bolt? I've never heard of such a thing. First time I've ever seen one (obviously). I assume it just screws up against the inside top of the cabinet? And this, other than the 4 chassis bolts, keeps the chassis stable in the cabinet? Never knew that this was a problem. Huh! Well, now I know! Thanks!!