3 - NFB Extreme Switch
BEFORE:
AFTER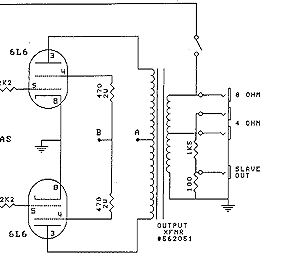 Why?
The Nomad 45 basically has this switch so it applies to 55 and 100 owners only. 45 owners can look to variations for some other ideas.
The extreme switch strips the negative feed back to the PA.
Some people simply remove the wire from the 8-ohm tap, this mod shows the installation of a toggle switch. This is a Mesa and we love our options, thus the switch.
Without the NFB The amp is very much "alive" and the high end brought about by the first 2 mods are tempered.
Extreme is a good word for it. The amp gets LOUD and is a monster in this mode.
Glibly speaking, I think this feature is so awesome, this amp is too good for the original price point, this the 45s got it
I run it in both modes so I welcome the switch.
I expect it will wear the tubes out sooner. This has not been confirmed or refuted with statistical evidence.
Materials:
Toggle switch (the one in the pix is rated for 125V)
18ga braided wire.
Steps: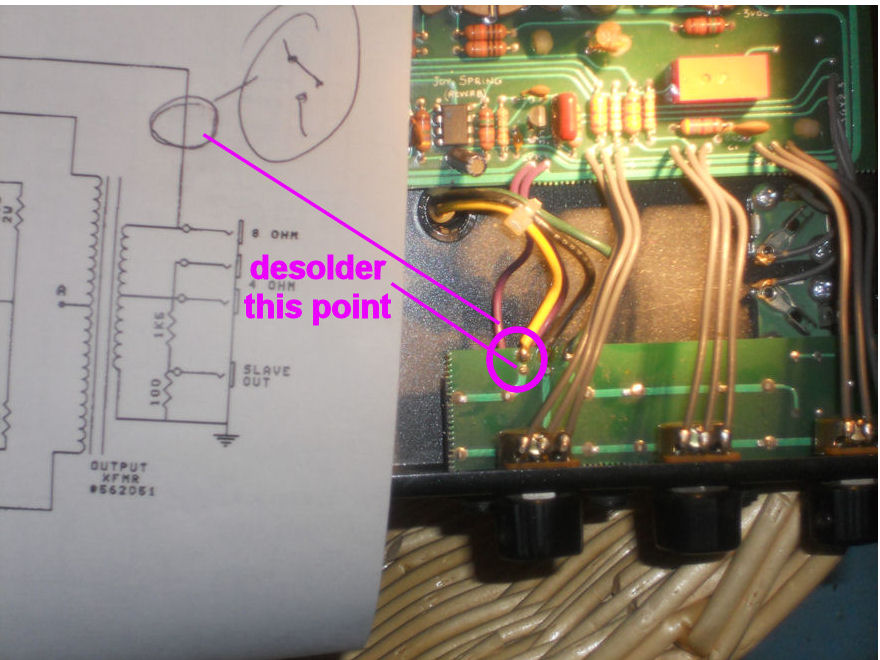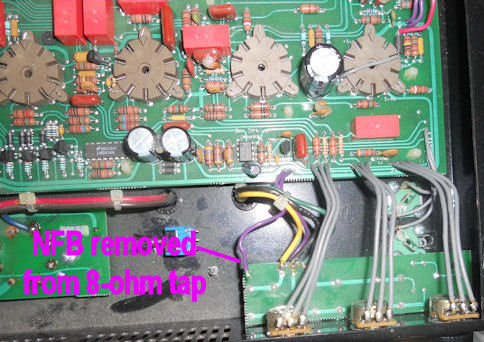 NOTE
: you have to watch out for the output transformer when you locate the switch hole. Mine missed as planned but was a little close. The hole location is up to you, but the stock wire is only so long. Without adding wire, the hole location is limited.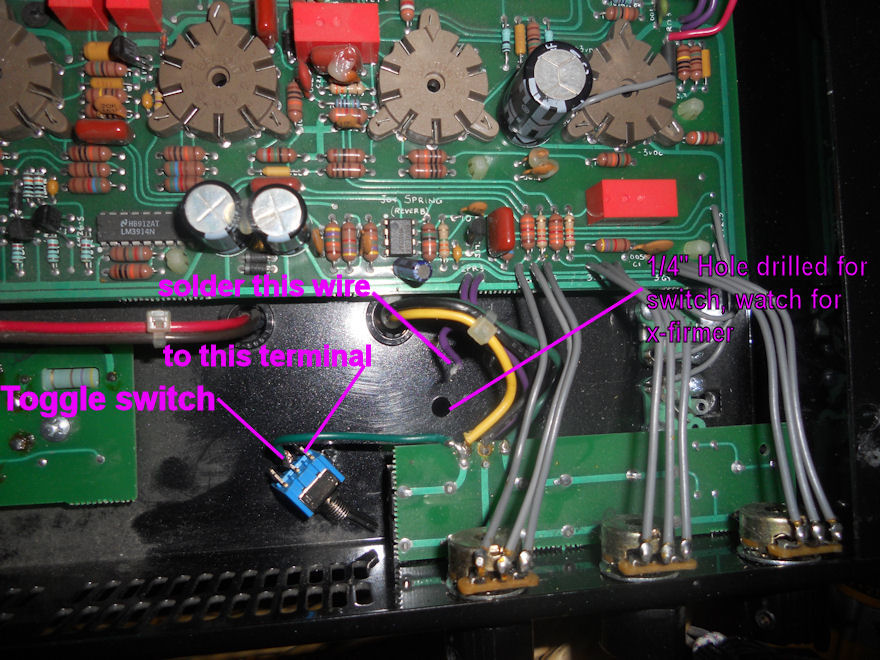 Variations:
Variable NFB defeat using a push-pull 1Mohm pot shown,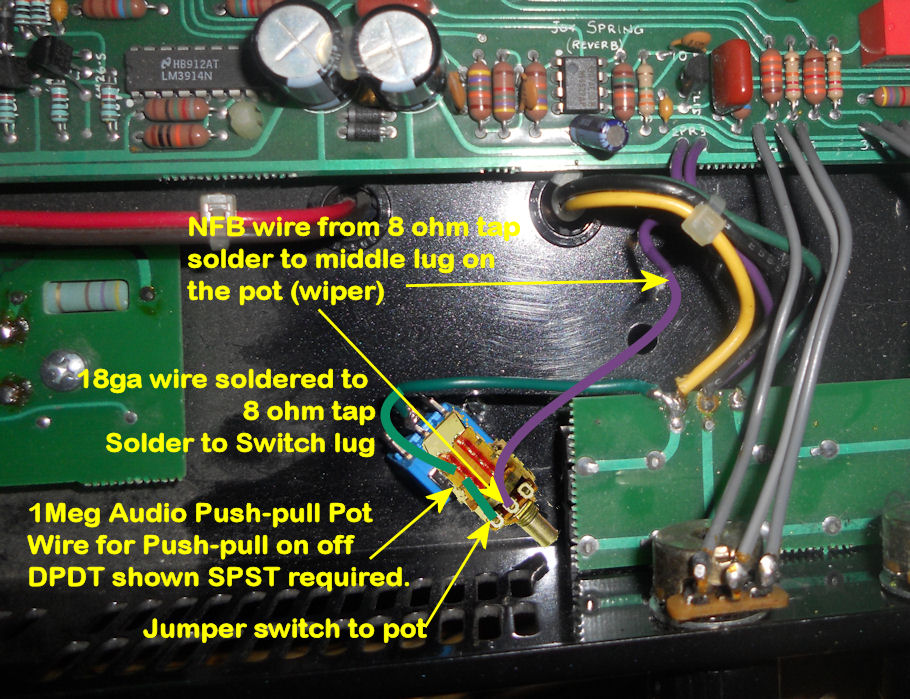 This is another a variation to the "extreme switch". Just using a pot and resistor so the effect can be dialed down a bit depending on how much resistance is applied to the NFB loop circuit. Added resistance means less NFB and visa versa. The 1/2 watt 500k linear pot and 1/2 watt 270k resistor wired in parallel gives a range of 0-177k where the stock setting is 39k. More (resistance - less NFB) could be added by increasing the size of the resistor but I found this to be a good range for my tastes.