Ok , could not wait to a b these rigs, so I jumped at it to day at home.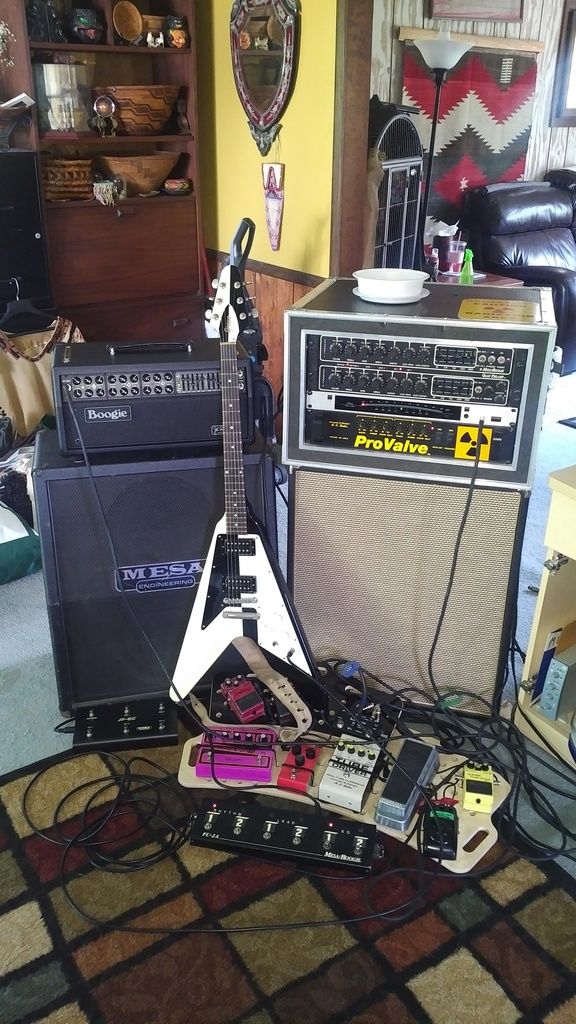 The Quad into a BK Butler ProValve in to the custom 2x12
The JP2C into a Mesa vert 2x12 recto cab.
The cleans from the JP2C are just shinier and bit more robust, The quad one rhythm can do that clean and sounds great, but the lead portion of channel on suffers(more on that to come)
The JP2C channel two is crushingly crisp, and definitive , once again the Quad can do this with lead one, but then I loose my clean settings and to lesser extent lead two can do this sound too.
Channel three is a goto sound for leads for me with very little work, The Quad in my setup is channel one lead solo set up, with lead two being a little bit of a variation on my lead.
So far the JP2C is doing what I hoped, which is replace the Quad. The Quad rack weighs in at 103 lbs , the JP2C is a mere 45 lbs
The Quad is no slouch, with my pedal board it is just as usable. It may lack some of the definition and robustness of the sound of the JP2C, but that could be due to older tubes.
The JP2C is really easy to set up , but takes some work to fine tune. I so far only think that the JP2C's only weak point is I wish I could foot switch the mode shred on and off.
I will be testing it more and more over the next couple of weeks.
Lok