Molly wrote:
Was looking at this image from a recent post and wondered if it might be prudent to add an extra cooling fan to my RA-100 head to help ensure this never happens to my amp (story goes that the owner's Mrs knocked the amp on whilst cleaning and it was left on for some time - still, shouldn't do this you'd think).
Could I add a fan by taking a feed from the existing one? Would it need to be of a certain spec in order to avoid noise?
Thanks in advance for any advice you're able to give.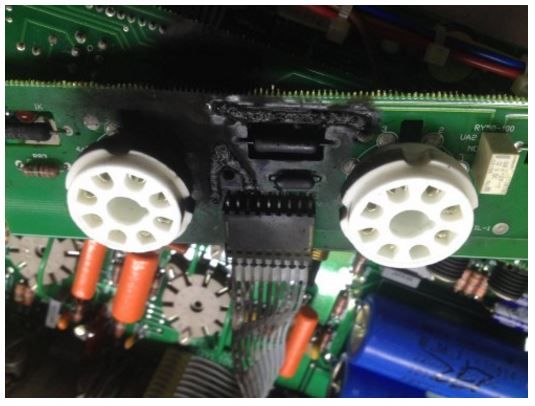 Molly, that's my story hahaha.
As the technician said to me, one power tube failed causing this accident letting the board toasted.
But, I don't believe that it was caused by a overheat. I always check the temperature after I play and the RA-100 is always the coldest one (I also have a Bogner Shiva and an Engl Screamer).
Let's wait for more replies. I'm curious as well.