Finally got a bucket list amp -- I've been gassing for one of these since I first played one a couple of years ago. They were blowing them out at Long and McQuade. I managed to get this guy in a straight up trade for my JVM410 and, so far, I don't have a single regret.
After owning the JVM for almost a year a few things became apparent -- I was only using one mode of one channel. There are 12 modes in total. Second, I was starting to get tired of the high-mid bite it had. Now I understand why some people call it brittle. There are a couple of mods you can do to tame the brightness but after playing the RA for an hour, I knew that was the tone I was looking for. It has a better clean channel too.
I love the RA's simplicity and the power soak works really well.
Recorded this with it - I thought it would be a good showcase of the amp's channels. Marshall 1960 cab with G12T-75s and an SM57 just off the dust cap.
First part > Clean
Second part > Clipped clean using the power soak
Final part > Vintage Lo, with the gain at 1 o'clock
The only effect is very light compression from a Diamond Compressor.
https://vimeo.com/139079161
Here's my isolated guitar.
https://soundcloud.com/jasonballantyne1 ... monica-raw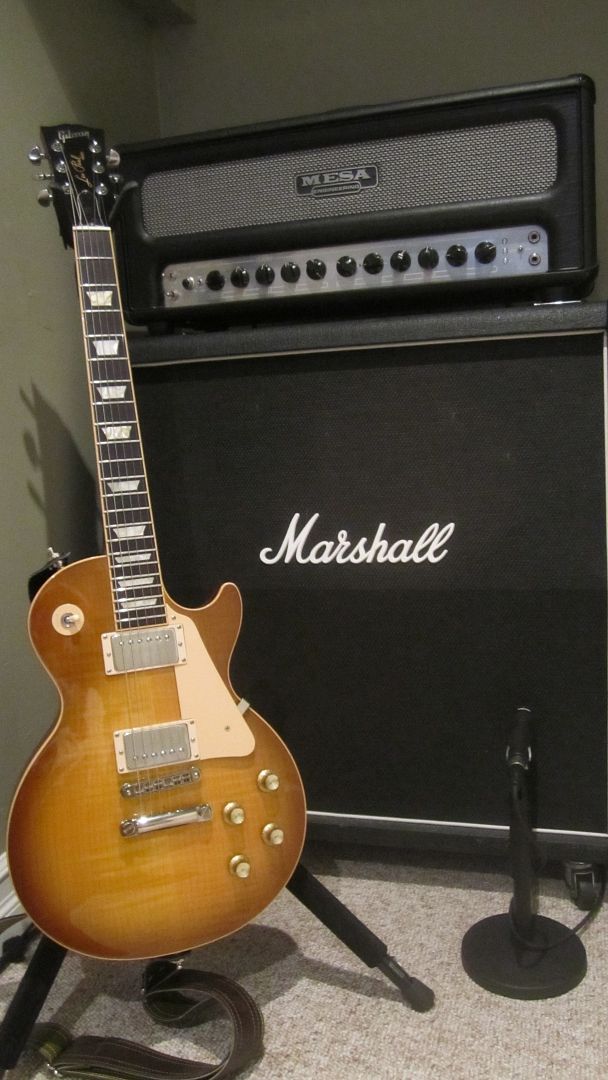 Anyway, super psyched -- amazing amp!