Here is my basic settings for Lead 2 on my Mesa/Boogie Quad preamp. I based them on the actual Metallica recording settings of Puppets and Justice which I found at a sweetsilence page which is now gone. So What issues (Metallica club mag) from 2008 has Kirk's early days in details and some of the pictures of the same Puppets recording notes are alo present.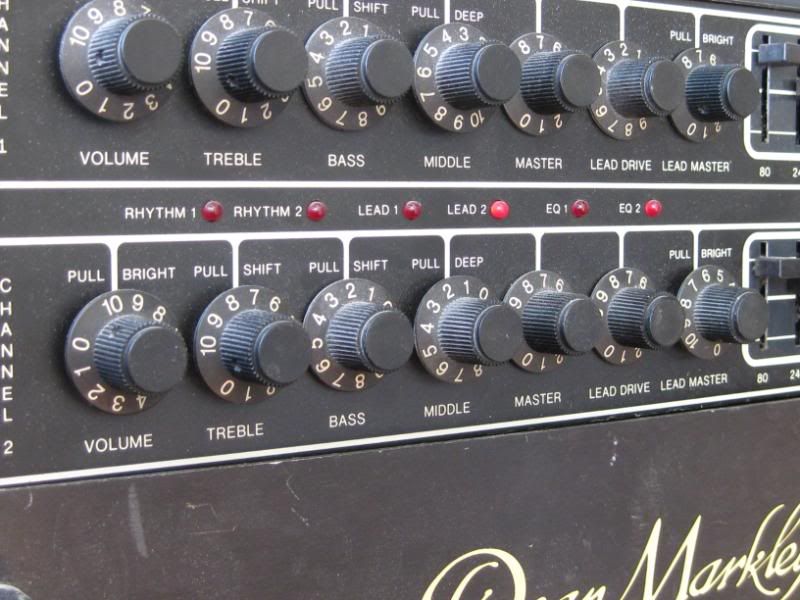 EQ is mostly done by my ear. Justice is less mids and EMG's ad to the tone so it's pretty close but fine tunning maybe needed.
I plug straight into the Quad with my Jackson RR2772 with seymore duncans sh6 and sh4.
These settings will work with Mark IV and I guess any other Mark series as well.