Guys check this out.
https://www.youtube.com/watch?v=_9GJaQS0xG0
Boogie Quote.
"The Mark Five: 35 represents the next step in Mark Series Tone as well as the addition of mini-Mark TONE in a 1x12 Boogie combo format! Mesa's time-proven four EL-84 based Dyna-Watt power section delivers 100% gig-able Clean headroom and additional punch in High Gain sounds while adding width and bigger-iron mojo to the 10 & 25 watt settings.

The same great modes, features, layout and Tones that make the Mark Five: 25™ one of Mesa's most popular amps just got a power upgrade and some new features. To further bolster the new MARK FIVE: 35's stage-ready resume, we've added a Channel Independent SOLO Feature, a long-spring tank for the all-tube Reverb, the complete set of Voicing Choices from our CABCLONE™ with the addition of the VINTAGE setting to its on-board DI Output and an upgraded Footswitch for access to the new footswitchable choices. This new blend of perfect clip-ablity on-demand & exciting dynamic headroom when you need it creates the most adaptable MARK amplifier yet!

For more in-depth detail and tone tips on the preamp modes, tone controls, graphic EQ and, watch the original Mark Five: 25 Official Demo Video where we have sound samples and tons of great info that applies directly to the Mark Five: 35:"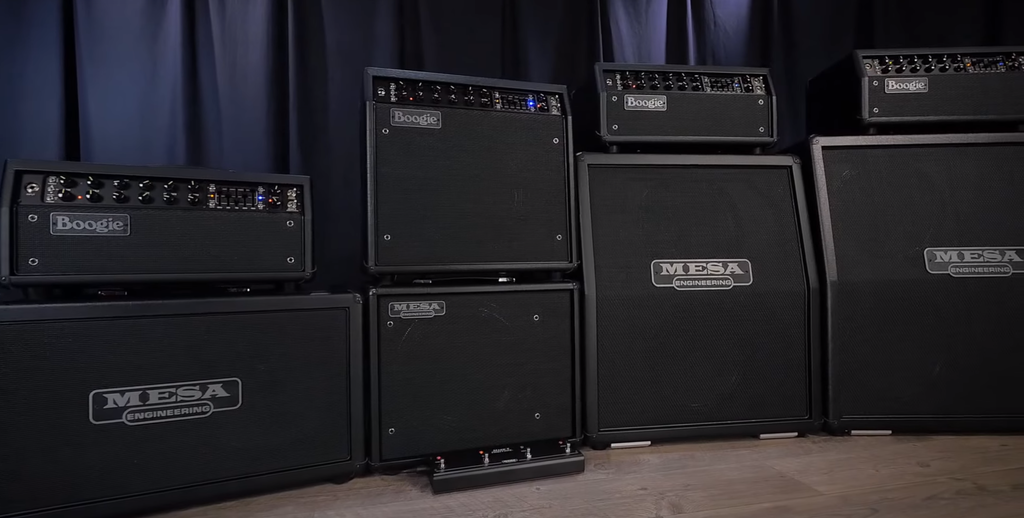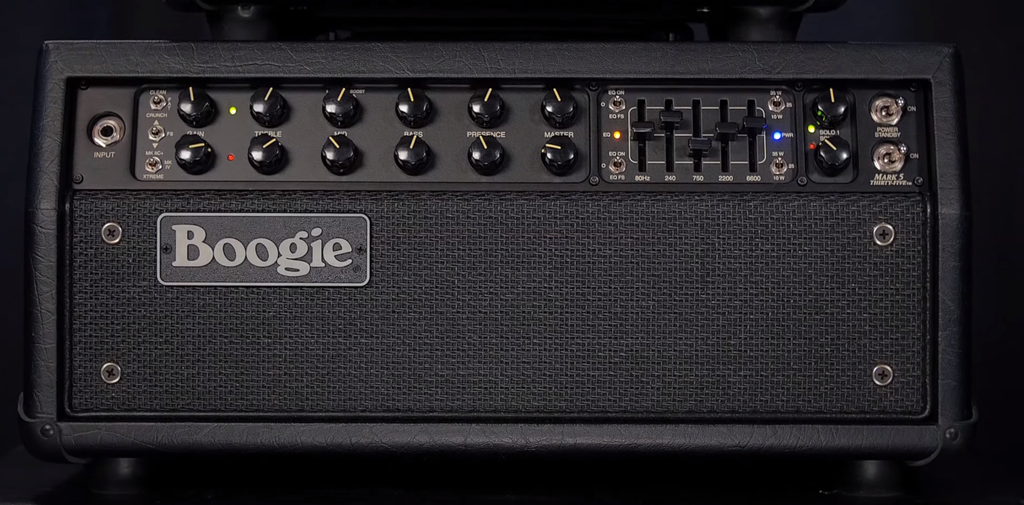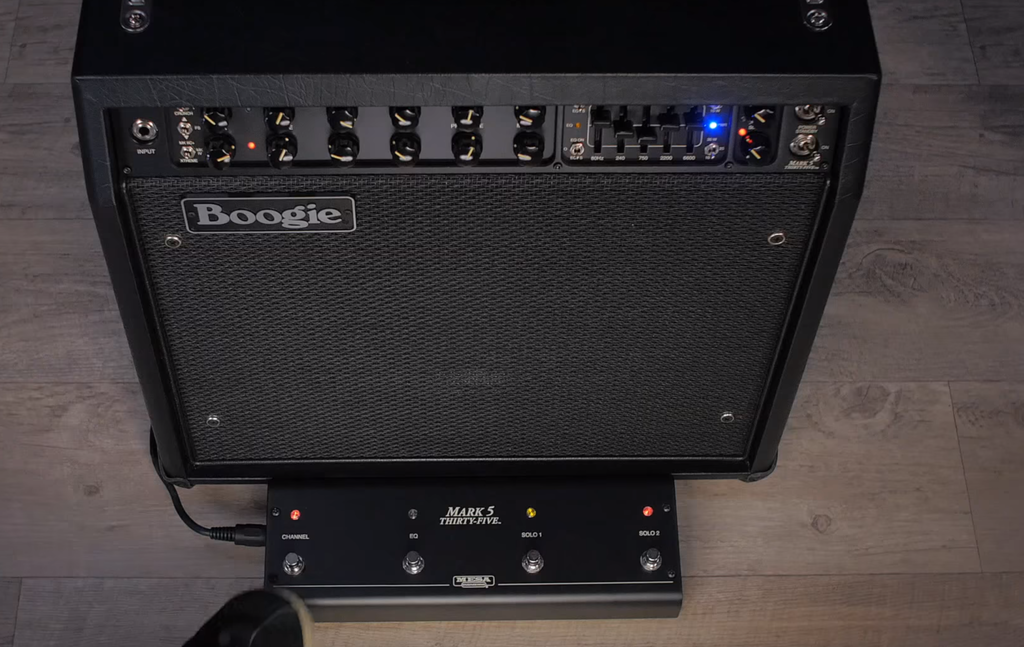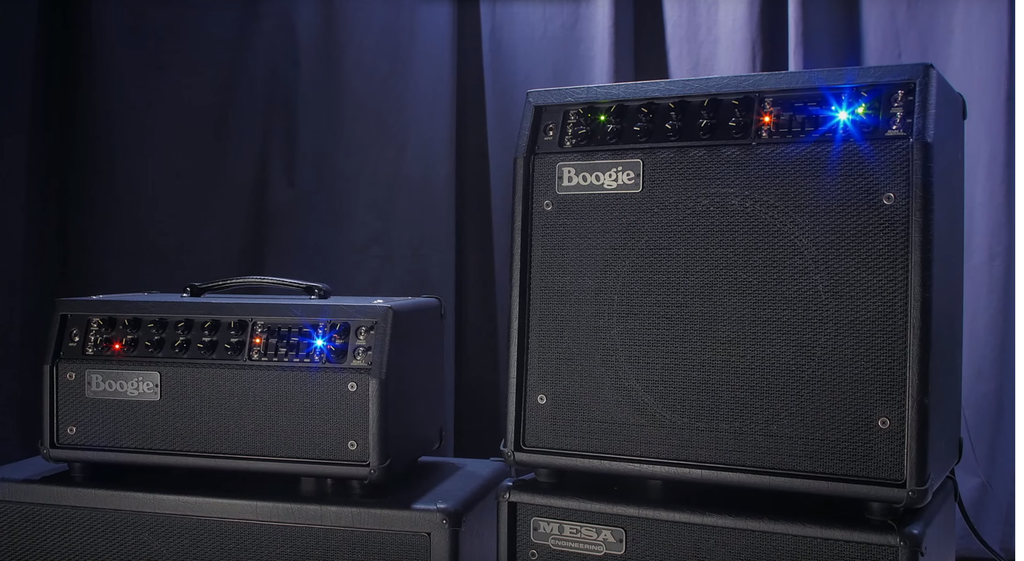 http://www.mesaboogie.com/amplifiers/el ... index.html
SPECIFICATIONS:
- Made in Petaluma, California with the World's Finest Materials
-All-Tube Amplifier: 4xEL-84 Power Tubes & 6x12AX7 Preamp Tubes
-Fixed Bias for consistent, maintenance free performance
-Patented Multi-Watt™ Channel Assignable Power Amp featuring MESA's proprietary Dyna-Watt™ technology providing three power levels and two wiring configurations (Pentode/Triode) via independent 35/25/10 Watt Power Switches:
10-Watt Mode utilizes 2 power tubes operating in Class A/B Triode for lush harmonics and liquid feel at lower volumes;
25 & 35-Watt Modes utilize 2 or 4 power tubes respectively, operating in MESA's exclusive Dyna-Watt™ Class A/B Pentode for maximum power, punch and clarity
- 2 Fully Independent Channels with 6 Style Modes:
Channel 1 Features: Clean, Fat or Crunch Modes with Multi-Wattâ"¢ Power Switch (10/25/35 Watts) - Independent Gain, Treble, Mid/Boost* (patent applied for), Bass, Presence, Reverb (rear panel), Master & Footswitchable Solo Controls - *Powerful Mid/Boost Control doubles as a standard Midrange Tone Control (from 1 to 5) AND a Variable Gain Boost Control (from 5 to 10) providing precise levels of sweet harmonic overdrive, from subtle to blistering;
Channel 2 Features: Legendary Mark IIC+, Mark IV and Xtreme Modes with Multi-Wattâ"¢ Power Switch (10/25/35 Watts) - Independent Gain, Treble, Middle, Bass, Presence, Reverb (rear panel), Master & Footswitchable Solo Controls
- Selectable 5-Band Graphic EQ is Footswitchable, Channel Assignable or Bypassable
- Footswitchable, Independent Solo Control for each Channel (front panel)
- All-Tube, Long-Tank, Spring Reverb with Independent Channel Controls (rear panel)
- Fully Buffered, Tube FX Loop
- Built-In CabClone™ Cabinet Simulator Output with Internal Amp Load and Headphone Output – Featuring Closed-Back, Open-Back and Vintage Voices, Speaker On/Off and Ground Lift Switches
- All Aluminum Chassis
- 4 Button Footswitch (Channel 1/2, EQ, Solo Ch 1 & Solo Ch 2)
- Slip Cover
FORMATS:
- Head: Dimensions: 9 1/8" H x 18 7/8" W x 10 7/8" D • Weight: 27 lbs.
- 1x12 Combo: Dimensions: 18 1/8 " H x 18 3/4" W x 11 1/2" D • Weight: 44 lbs.
Looks like I got the Rack mount wrong... couldnt of sworn he said something about rack mount in the demo... o well.
InB4 'Should of been 6v6's'