I've been gigging with my Mark V for 4 months now and was living on the Crunch mode on Channel 2 most of the time but wanted to try Mark 1 mode for solos although i was more than happy with using the solo boost on Crunch. I changed all my settings just before a gig last night and was blown away with the results.
I am in a covers band playing small to medium gigs and playing anything from Beatles/Bowie/Kinks/Free/Deep Purple through to Foo Fighters/Kings of Leon /My Chemical Romance etc. I used my Les Paul Custom last night with Mark V /Cornford 2x12 (v30's) and a sprinkling of pedals. Amp was on Variac setting.
I cranked up the Tweed mode on Channel 1 and boosted it with a Mesa Tone Burst (Gain 8 o'clock Bass 1 o'clock Treble 11 o'clock Level 12 o'clock) to give a decent crunch tone. 45W Tube rect. Preset EQ at 8 o'clock
For solos I set Channel 2 on Mark 1 mode at 90W to give a decent volume boost and Tone Burst remains on . Note Slider EQ settings with extreme bass cut.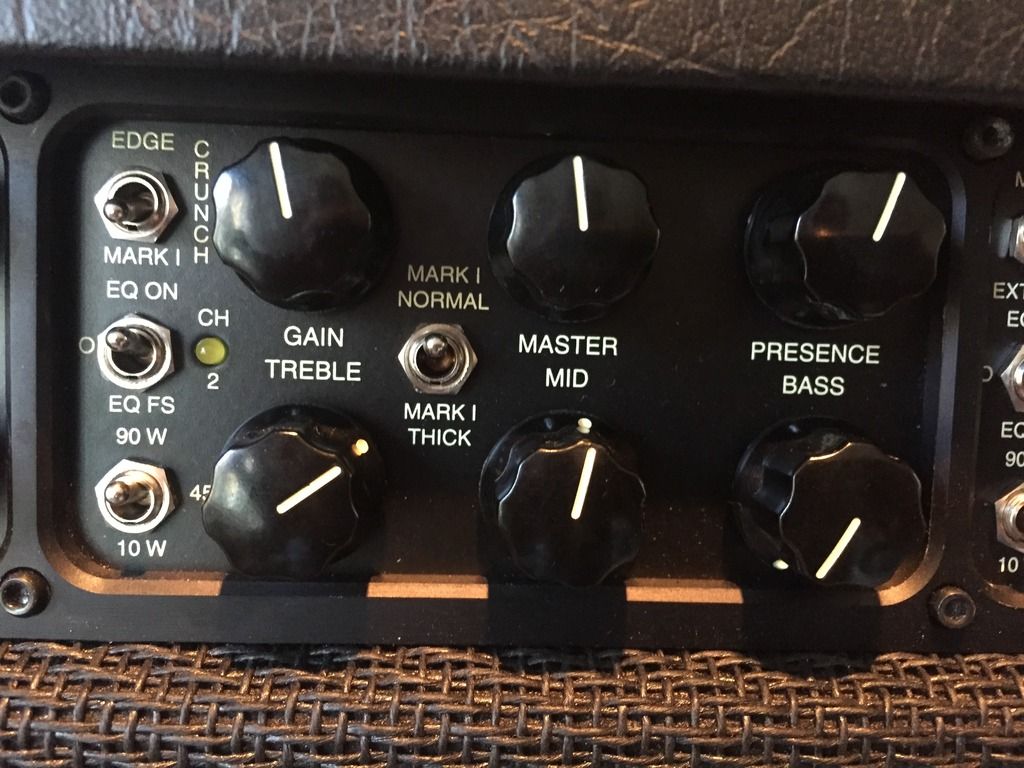 For heavier rock rhythm i had Channel 3 set on IIc+ mode at 45W Pentode with Preset EQ at 11 o'clock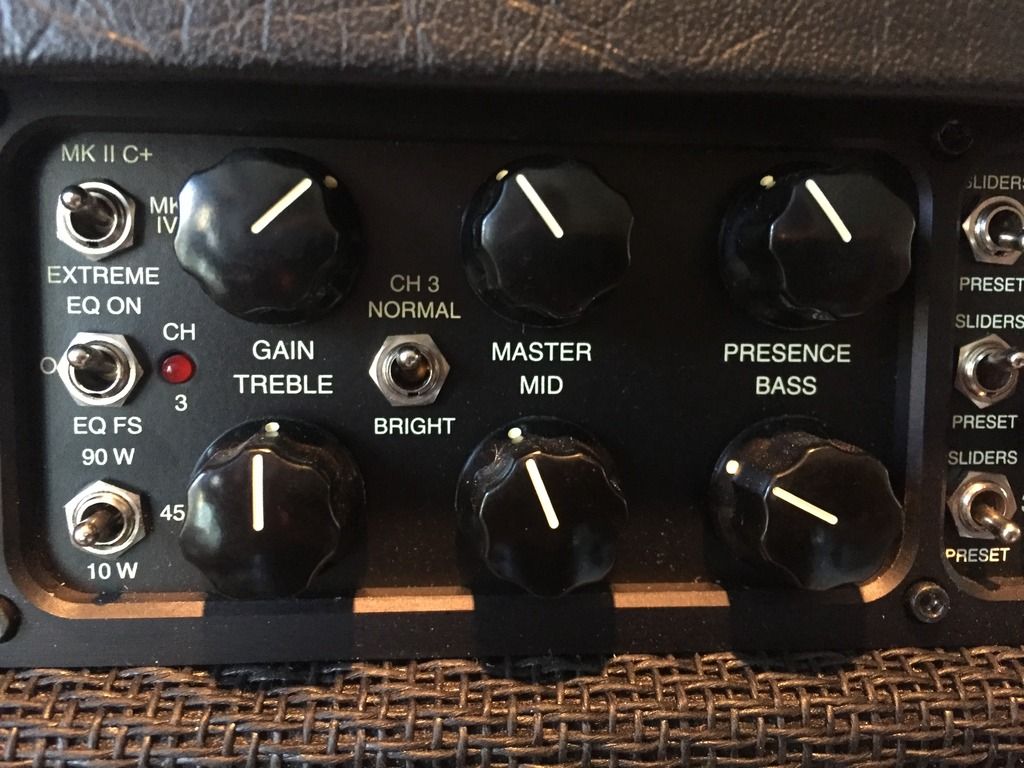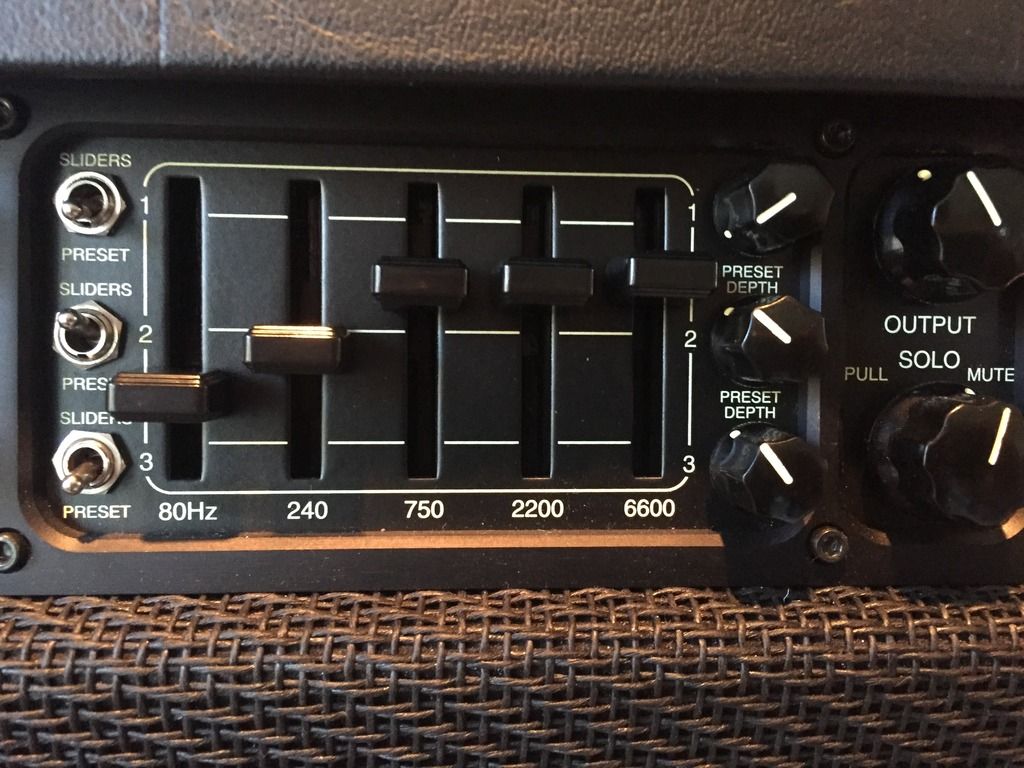 I was very pleased with the results . Boosted Tweed gave a very nice rock rhythm that cleaned up well and sat well in the mix. Mark 1 mode was phenomenal for solos- fat ,fluid, screaming but also very open .It was only when I played with the rest of the band that I realised how good it sounded and felt to play!
Channel 3 sounded slightly nasal at times on single notes so I may have to tweak settings but it had a monstrous fat rhythm tone and solos sounded great using the solo boost. I was going to scoop midrange more with preset EQ but just worried that treble frequencies may get a bit harsh. If anyone has any bright ideas please let me know!
I may experiment with a few OD pedals with the Tweed and Mark 1 mode (TS808 BBPreamp SD1) before next weekends gig but very very happy that I was able to sacrifice the Crunch mode to use the Mark 1 mode!!