I've not been on this board for a while thought I stop by. I still see a lot of question regarding the rectifier issue/fix. The official Mesa fix is to snip off the two 470 ohm (R101 R103) located on either side of the ribbon cable connecting the main board to the small power board on the back. What this does is it increases the power tube cathode resistance and thus running the tubes a little cooler and thus less demand on the rectifier tube. I took a picture of mine with the resistors snipped: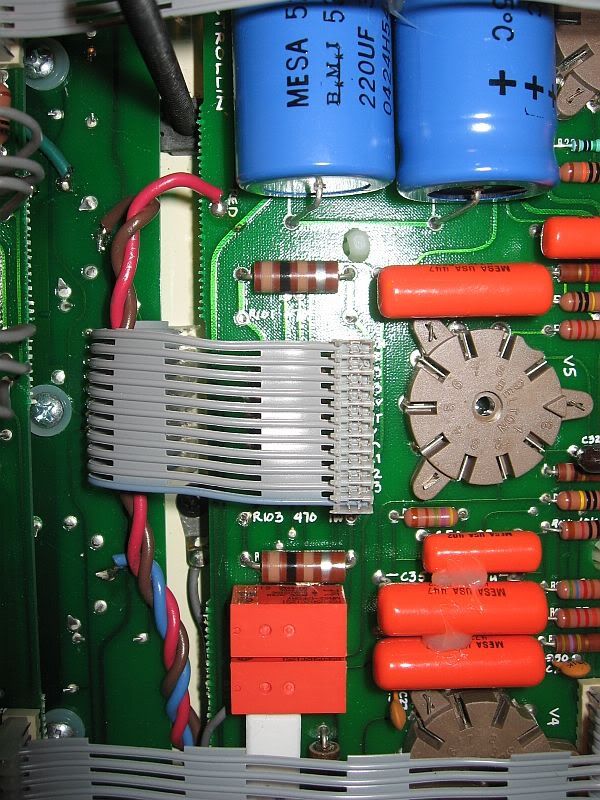 The mod and a good rect tube should help
Now if you did the mod and still having problem, the real issue is Mesa uses two 220uF caps in series (110uF) for the first power filter (you can see them in the pic, the two big blue things). The 5Y3 specs calls for a max of 20uF. The large cap over-worked the rect tube, especially during startup. This is why you often see the fuse blown when you switch on the standby switch.
You can opt to change the filter cap to something smaller. I changed mine to two 80uF in series (40uF) and didn't notice any change in tone, feel, or hum at all.