Hi,
Can someone here help me out with how to correctly do this mod?
I see the new switch but can't quite tell where all the wires are going.
Is this accurate???:
Red 1 - center tap of pot
Red 2 - original red line (under the tip tie) gets removed from the FX send jack and goes to this pin (leaving the original send jack to center tap still there ???
Red 3 - Goes on top of existing corner (green wire)
White 1 - Empty
White 2 - White wire right side of pot gets removed and goes here
White 3 - from new switch to right side of pot.
What I'm really unsure of is the Red 2 and where that comes from seeing that its behind everything else in the diagram.
Here is my stock setup: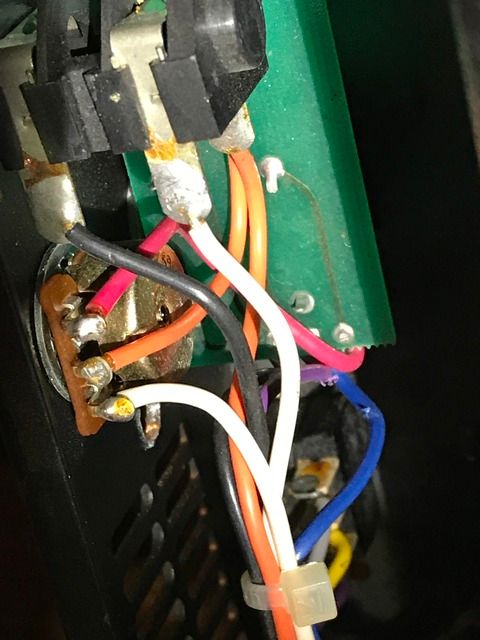 and my new switch waiting to go in..
Thanks in advance.