Here my new head shell than i make last night ! The Special Black Ops edition
I have buy the wood structure from our friend GTS ( he make a great job,beleve me) and i do the rest.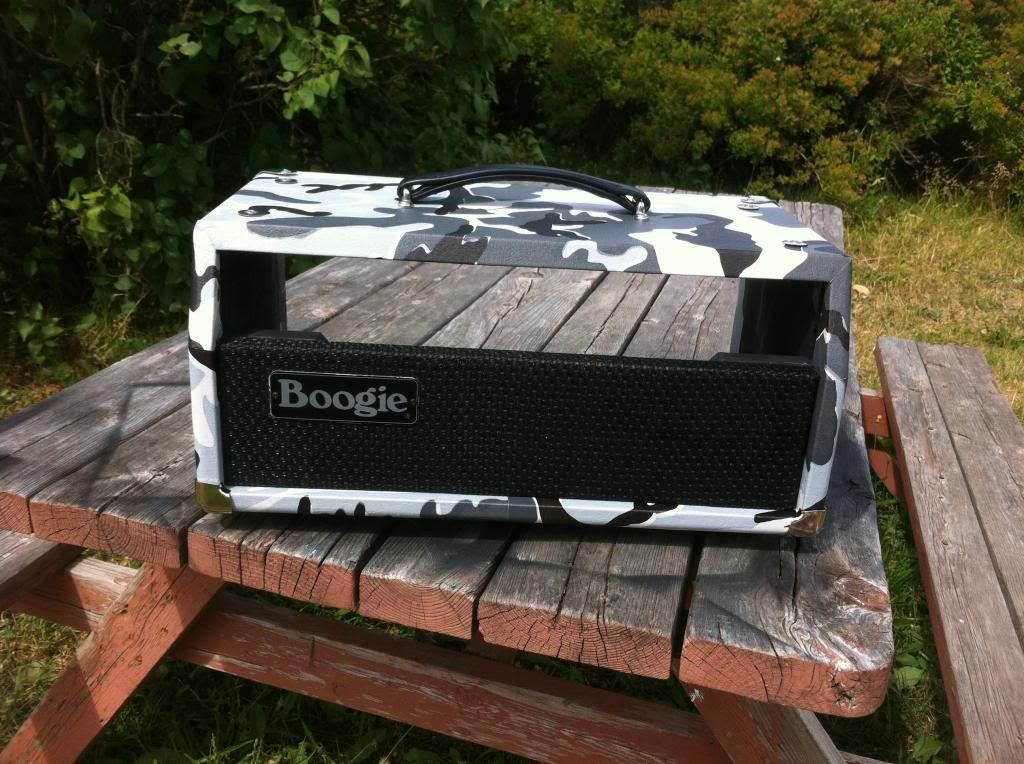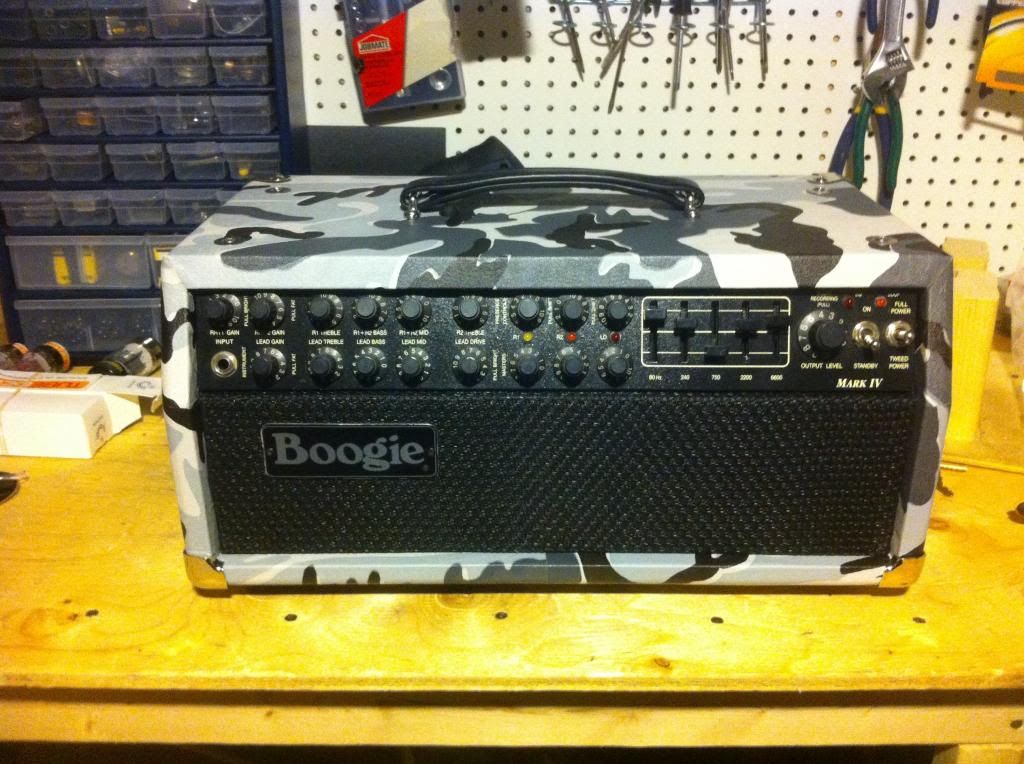 And all my Boogie family with my brand new Close Back 1x12 wide body !
I built the one in the middle three month ago (head shell)