Bigshredder wrote:
The torpedo live works as a loadbox so the amp is connected to the speaker out.
I tried a gmajor in the loop. Set it so serial so it would be 100% so I could try som ambient tones
and som modulation/delay tones
"Serial" on the G-Major is a routing option for the effects and has nothing to do with your whether your amp's loop is series or parallel.
The setting in a G-Major for parallel loops is Kill-Dry. You want Kill-Dry on if you're using a parallel loop and Kill-Dry off if you're using a serial loop. In your case, you want Kill-Dry off.
Serial runs Pitch-Chorus-Delay-Reverb in series;

Parallel runs Pitch, Chorus, Delay and Reverb in parallel.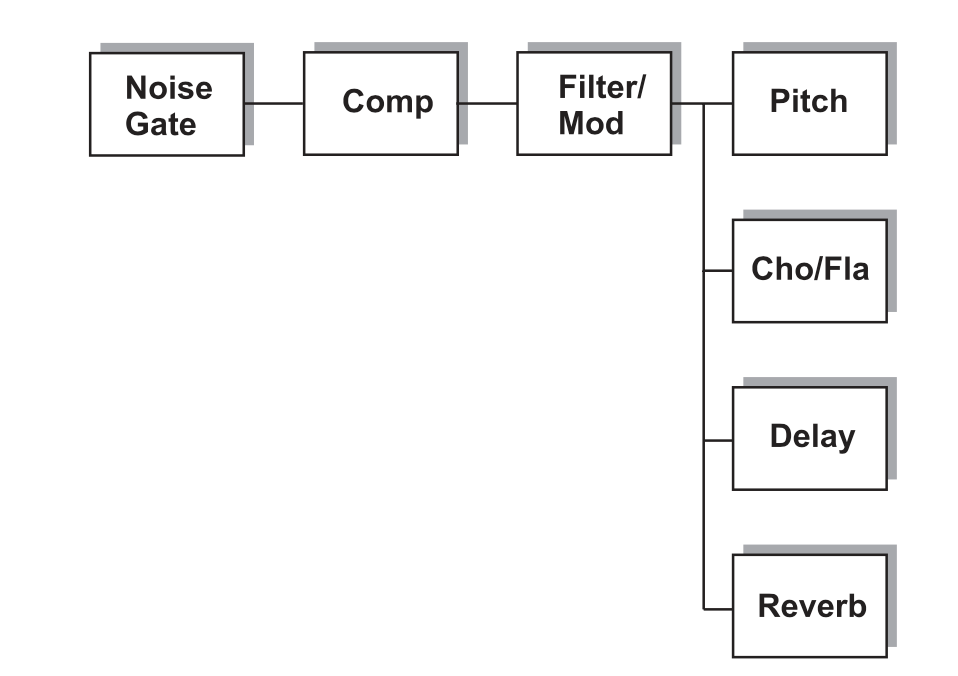 Quote:
but the dry bleed (same buzz bleed as when turning the volume all the way down) is very present and it makes it impossible to use the serial loop function on the g-major due to an ugly fizzy sound.
Is your effects loop send (on the back) set to "Normal" (12:00 position)?
How high are your channel masters set?
_________________
Ignore the hype and trust your ears. Play more, buy less = better tone.



|| McCarty | Les Paul | Custom 24 ||
|| Cantrell Wah | Rotovibe | Phase 90 | Grid Slammer ||
|| Triple Crown 50 | Recto 2x12/4x12 ||

|| Jazz Bass | Bass Strategy | PH410 ||