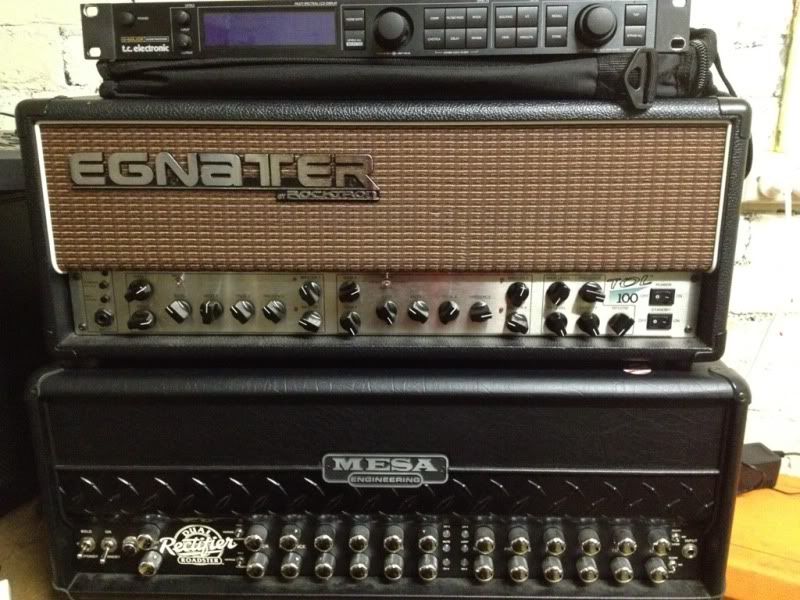 So the roadster has all this intense, dynamic tone while the egnater has this wicked Vai-ish lead tone full of mids and compression.
Wanting to run both amps through my stereo cab, left and right.
Any thoughts or suggestions regarding problems I might face? Anyone else have a similar rig?