Hey guys! New member here. Excited to be a part of the Boogie Board.
So, I finished up the Serial Loop Mod on my newly acquired '97 2 Channel Triple Rectifier. I wanted to post up some pictures just so I can get some reassurance that I did the mod correctly. I figured this would be the best place to ask! Here are some pics:
Before:
After: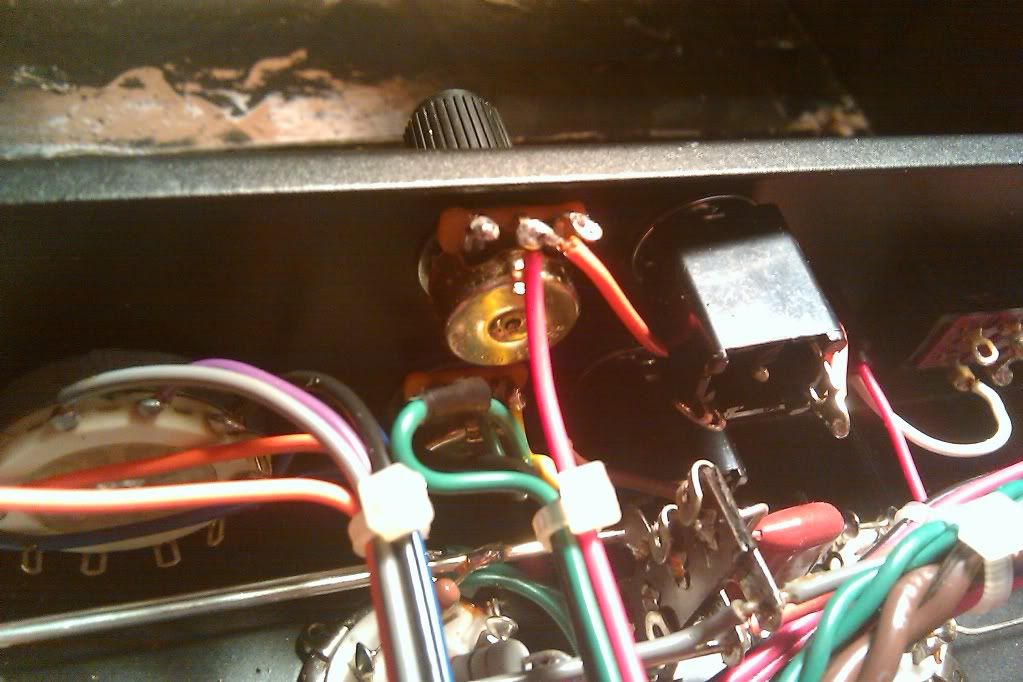 Desoldered green wires from mix pot, soldered and taped them together. Removed orange wire from right lug onto the center lug along with the red wire. Complete? Just want to make sure I wired it correct before pushing it!
So, so far so good. Loop works and sounds great with me delay in it. It retains a nice warmth with the DD-6. With the rest of the amp, everything sounds a bit tighter and has a real nice feel so I believe I did the mod right?? haha. The only thing I noticed is that there is no more "Loop" LED turning off and on (assuming because of the disable ON/OFF Loop that is footswitchable).
Thanks in advance guys!