I just modified the Presence pot on the Red channel of my 3 Channel Recto. And while I was at it, I thought I would take a few pics and share a simple How-To on it. Apologies for the cell phone pictures.
1. Remove chassis from headshell via the 4 bolts on the underside of the shell. Its best to remove at least the power tubes and the rectifier tubes so when you flip it over, there is no wieght on the tubes themselves.
2. Locate the potentiometer (will be on your right side when chasis is upside down and front is facing you)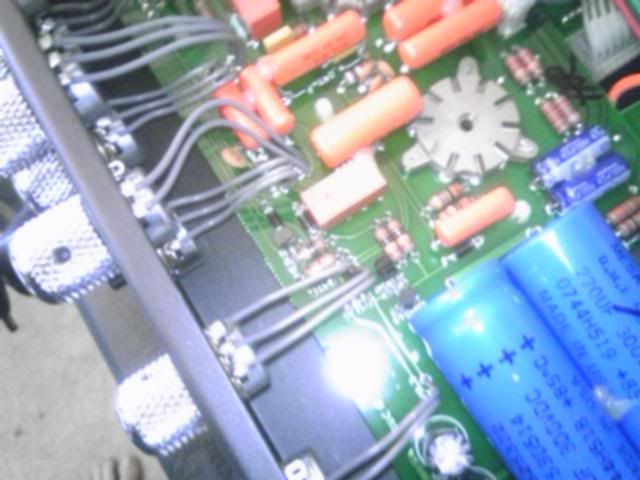 In this shot you can see it a little better....(the bottom pot)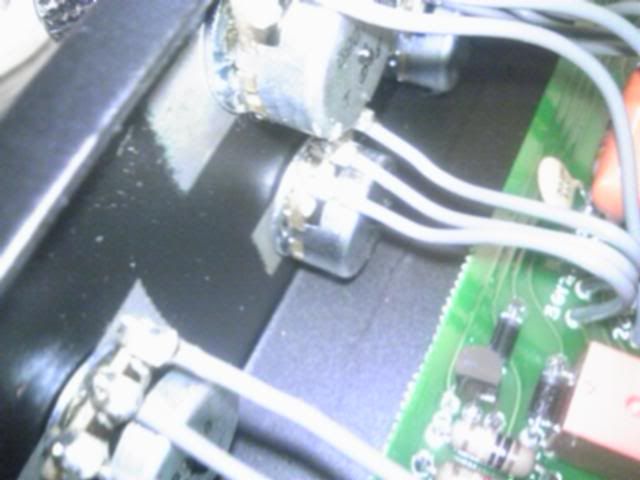 3. Ready your replacement pot (Mesa 25k Pot #593737; $1.75)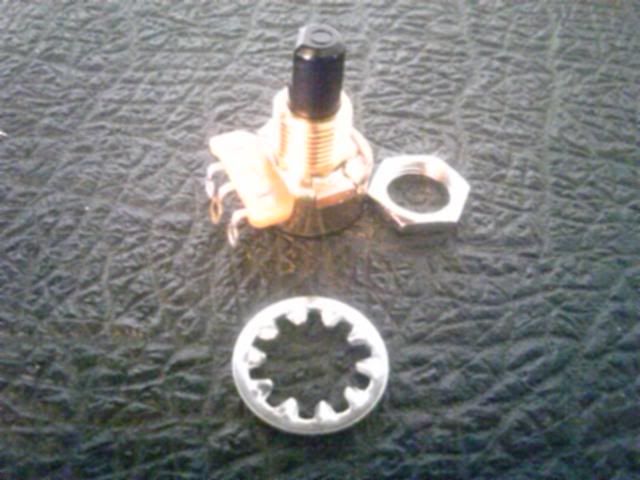 4. Simply un-solder the 3 leads going to the pot. You can either unscrew the pot just above it or push its leads to the left and that should give you enough room for your soldering iron. I chose to cut the ends off and strip off some fresh wire for the new pot leads, but thats totally up to you.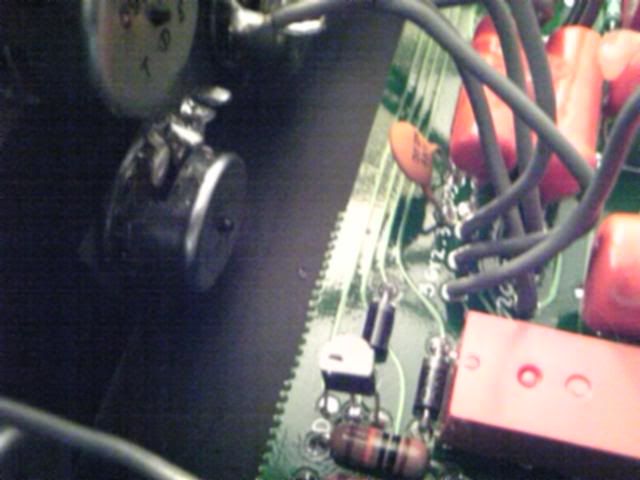 5. Simply re-solder the new pot to the correct leads (they all are in line with their correct terminals i.e. the wires do not cross over eachother).....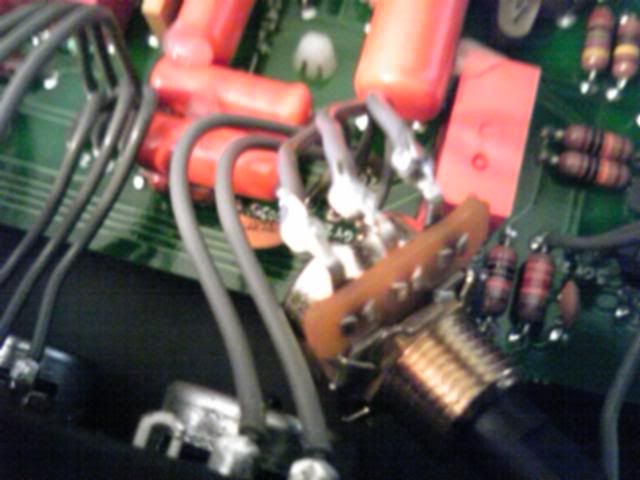 6. Re-install pot without forgetting the small plastic spacer on the shaft (it prevents the chrome knob from rubbing on the chassis) and tighten knob with a 2mm Allen wrench.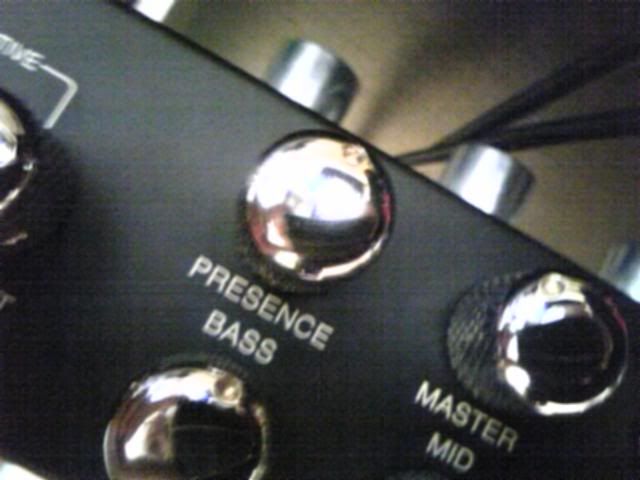 7. Enjoy.
So how does it sound? Incredible. Seriously. I found myself hating the Red channel because I could not seem to dial out certain high end frequencies even with the Presence all the way off. The stock rating for this pot is a whopping 100k, which in my opinion is way too much. The 25k is perfect and will give you a range closer to Channel 2.
The most expensive part was the shipping (surprise surprise) and in total the whole thing cost about $10 and about 20 minutes of time. So if you find yourself liking the Orange channel but wish it had the kick of the Red channel, try this simple mod. You will be very surprised at the difference.