Brief & Accurate Description of gear/guitar:
2003 Gibson Les Paul Classic
The Classics are a favorite of many players for their high quality! The early 2000s era classics are pretty highly regarded. The guitars made during this time continue to impress many players. The Classic is a reproduction of the original golden era of the 60's Les Pauls that changed music forever. All in all, this beauty has some star quality!
It also happens to be in overall fantastic condition with only minor signs of wear. There are few small dings on the back lower edge but nothing major.
The frets have minimal wear and sit on a real rosewood fretboard.
1960 on pickguard has worn away due to picking, but still present
The top is in fantastic shape.
The guitar is all original
Overall, very good condition! If the past is any indication, this one will not last long!! Includes original hard case
No breaks, cracks or repairs. Ready to play! Don't let this one get away!
Weighs in at 9 lbs 2oz
Bridge pickup meters to 14.61
Neck pickup meters to 8.61
Modifications (if any):
None
Accessories (hardshell case etc):
USA Gibson Case
Location (City,State or City,Country):
Central NJ
Contact Info (No Phone #s)
PM me here
References (eBay or other forum userid):
I am on Ebay, Jemsite, MetalGuitarist.org, Sevenstring.org, Thorn Forums, HugeRacks, Marshall Forums, VHT Forums, Fractal Forums, Vintage Rocker Birds and Moon, The Gear Page, Harmony Central, RigTalk, Guitar Porn, Reverb.com all with the name Sevenstringer
Price (include currency and if firm/obo):
$1749
No Trades Thanks
Pictures: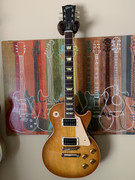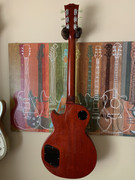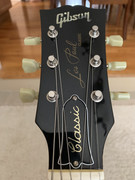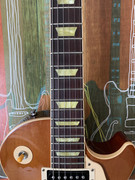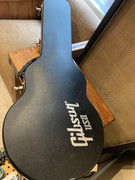 Lots More pics including gut shots here:
https://postimg.cc/gallery/1ytmu4j5i/