Went to Schecter Guitars yesterday and picked up some new gear. Really excited to be working with them. Our rep is a great dude, and our new guitars are awesome. Played this one last night at our show, and it sounds fantastic. Not sure if I'm going to keep the EMG's in it, or throw in SD Blackouts, since both of my other guitars have them.
A little note about Schecter and their guitars: Every guitar that comes in from overseas is set up, inspected and polished prior to shipping to a guitar store or one of their artists. They take a fair amount of time to make sure these instruments are in great playing shape and look good when going to the customer. I really appreciate that. Another small detail that I think is really cool is that they set up our guitars with schaller style strap locks, so I didn't have to buy new end tabs for mine.
The pics!
Walking in: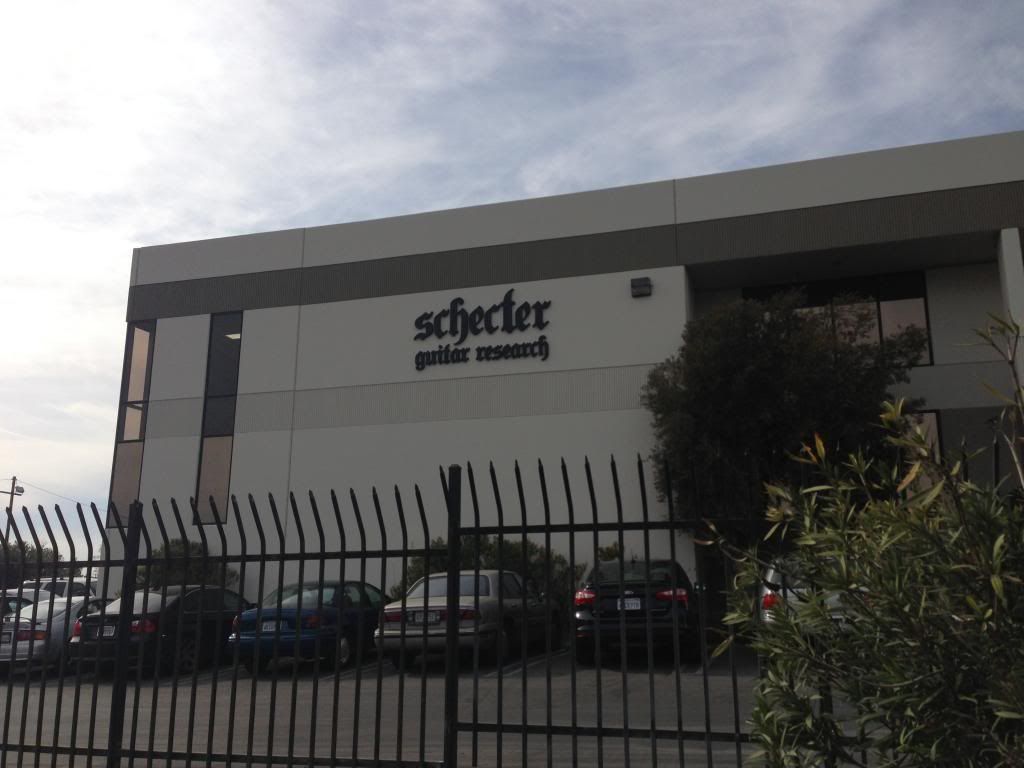 Walking out: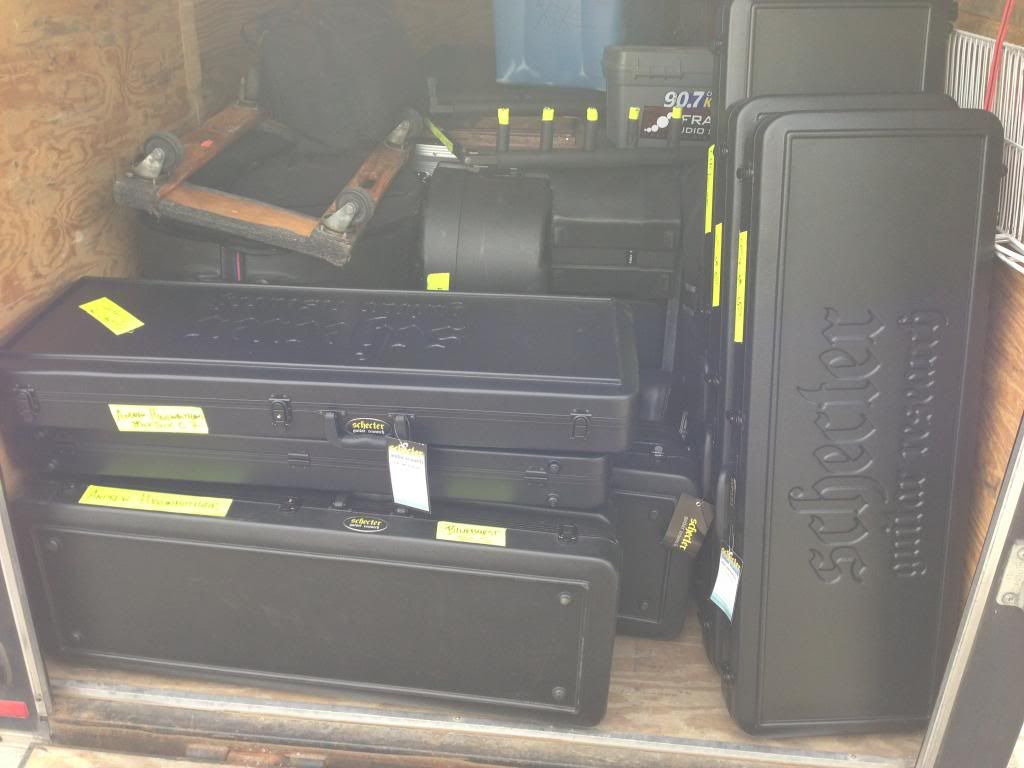 :hbang::shred:
I got two guitars, one 6 and one 7. I got the Hellraiser Extreme FR in 3 tone sunburst. Quilt top, Neck through ,black chrome EMG 81/89, Ebony board, mop inlays and binding.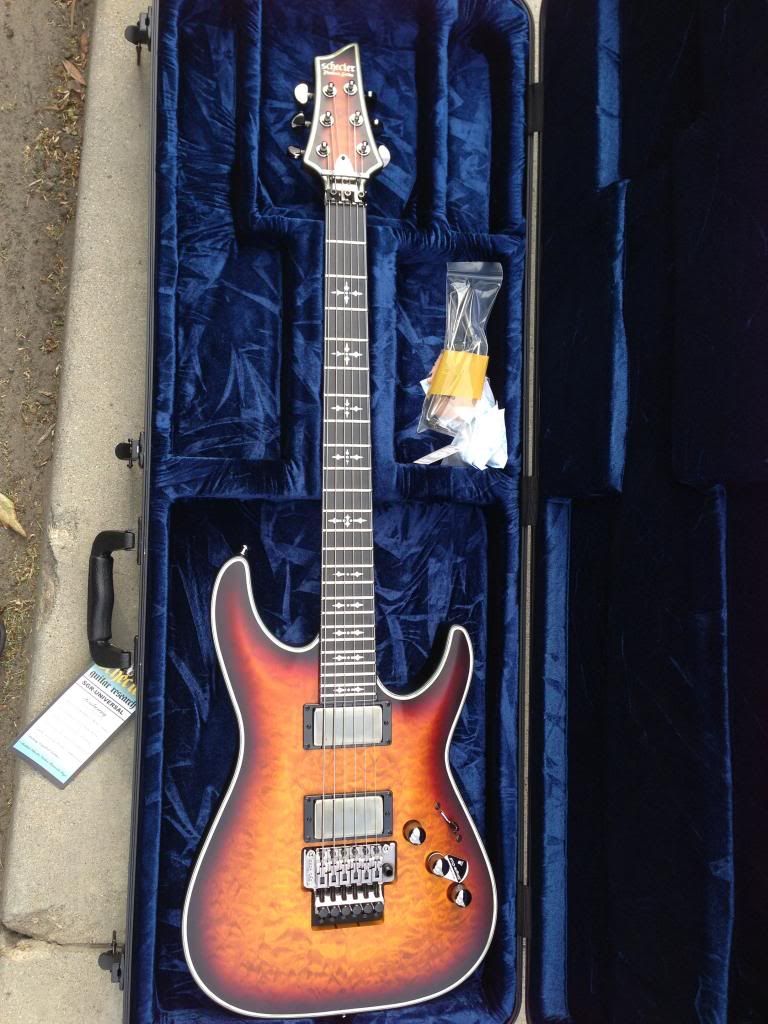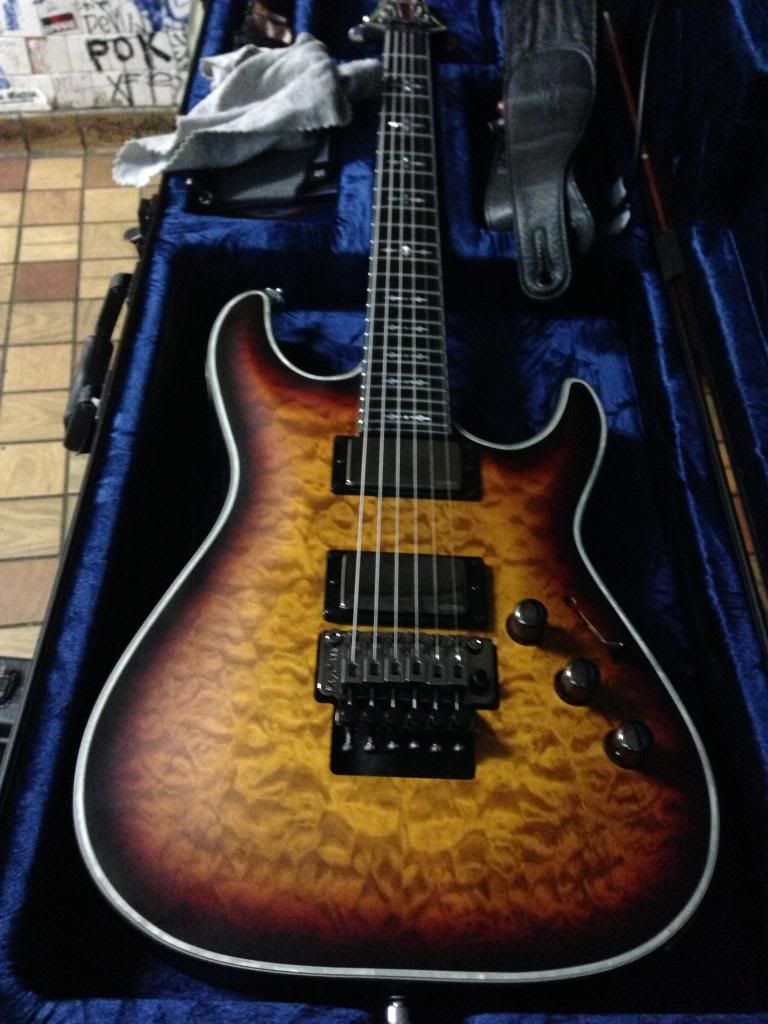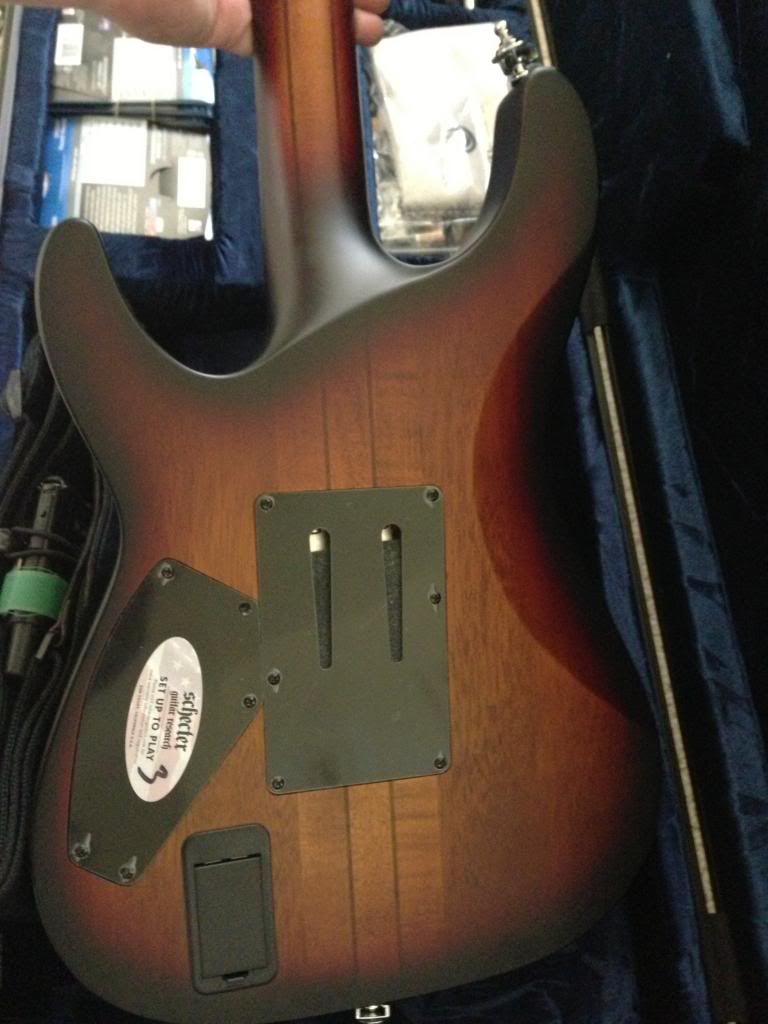 BlackJack ATX C7 FR: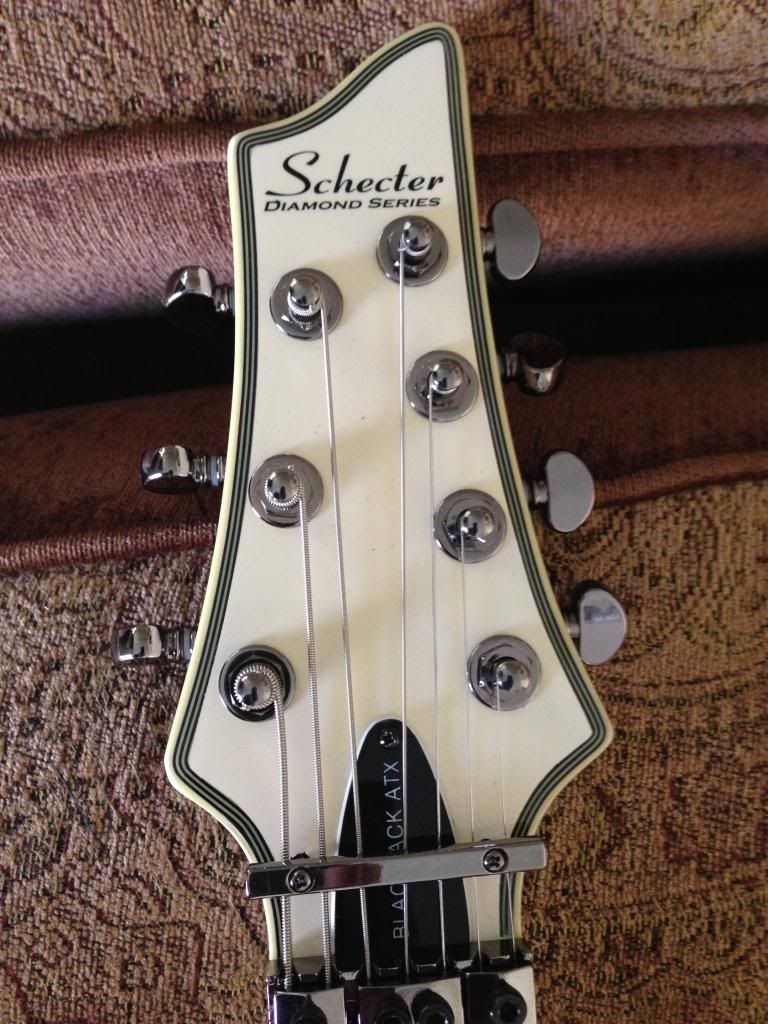 [IMG]
http://i57.ph