So, about a month ago, I started getting an itch to acquire another Edge bridge/super wizard equipped Ibanez (used to have a 520QS), and decided to set my searching sights on the Iron Pewter RG570 from the late 90's-early 2000's. I don't know why, but the GAS was killing me. I had never seen that color in person, but since my favorite color is along the lines of Chevy's "Carbon Flash Metallic", I figured this particular guitar would be perfect.
And lo and behold, right after Christmas, I found this '99 570 on Craigslist in VA. We were going up that way on tour and I picked it up this weekend before we headed home. Set it up that day in Drop B with 13-56's and played it for two songs the night I got it, and it sounded pretty darn good for stock pickups! Anyways, on to the pics of the guitar that I should have bought 12 years ago when I bought the 470 instead because it was the only one offered in black from musicians friend (hindsight....
)
Hurray for the sun!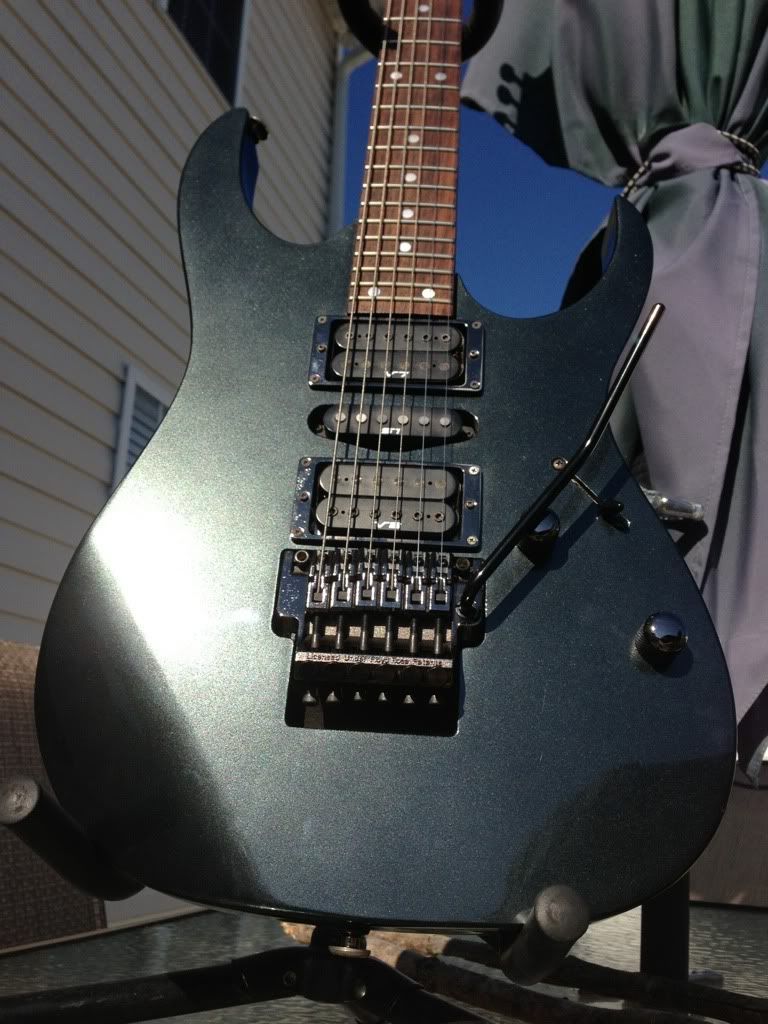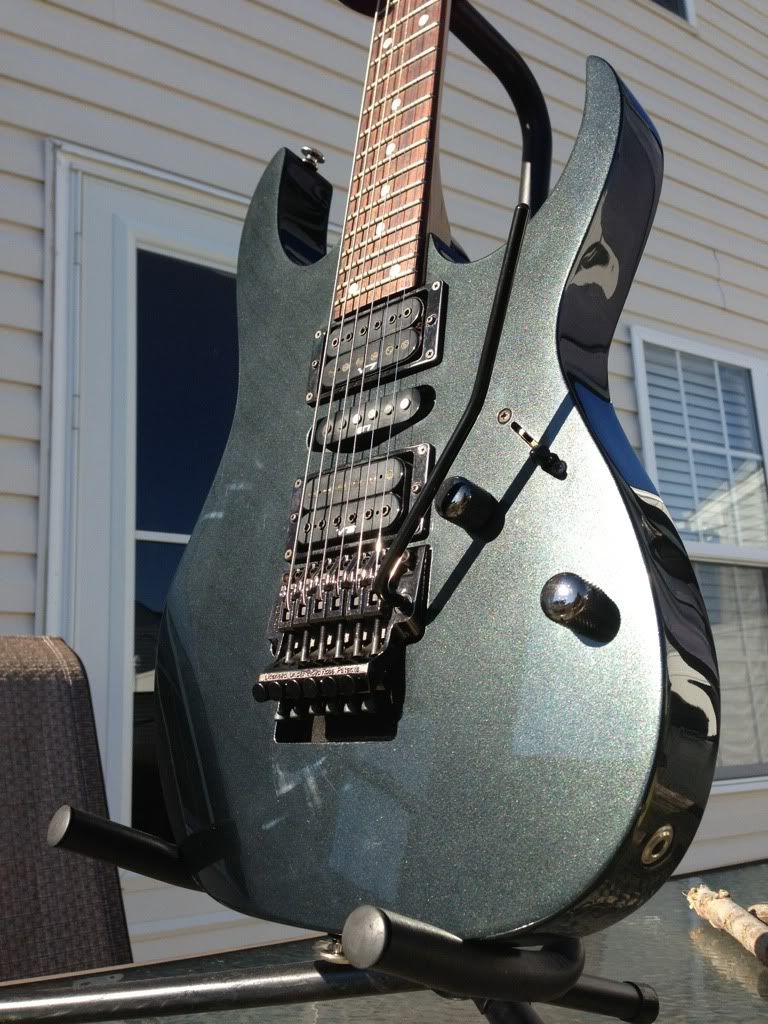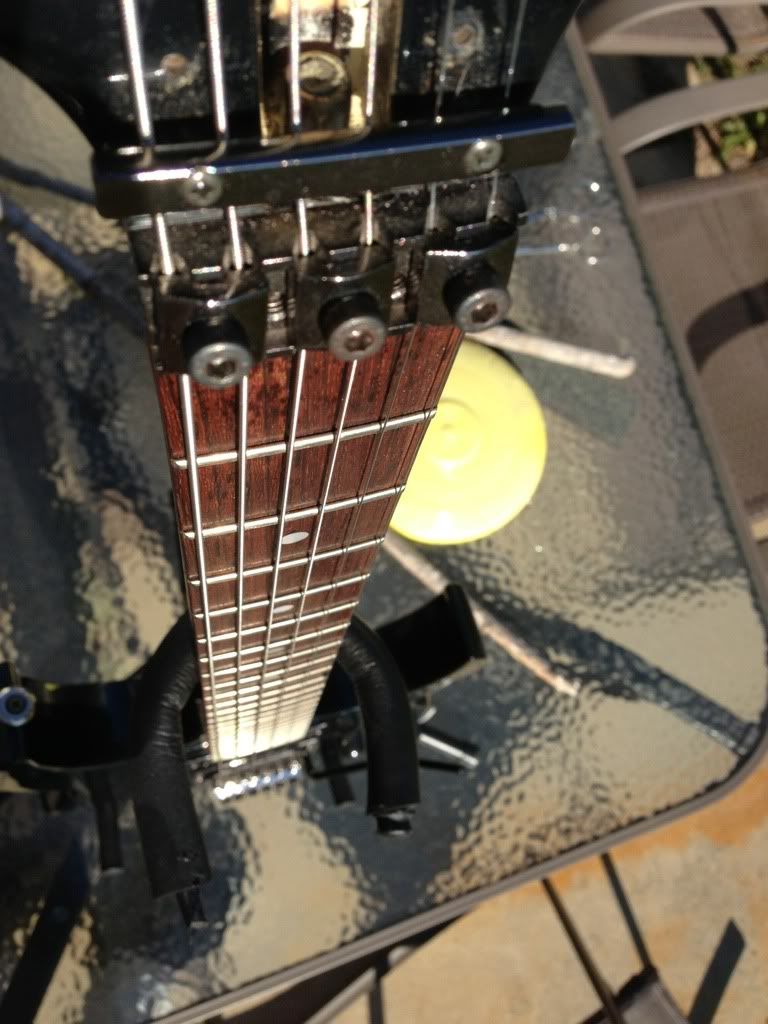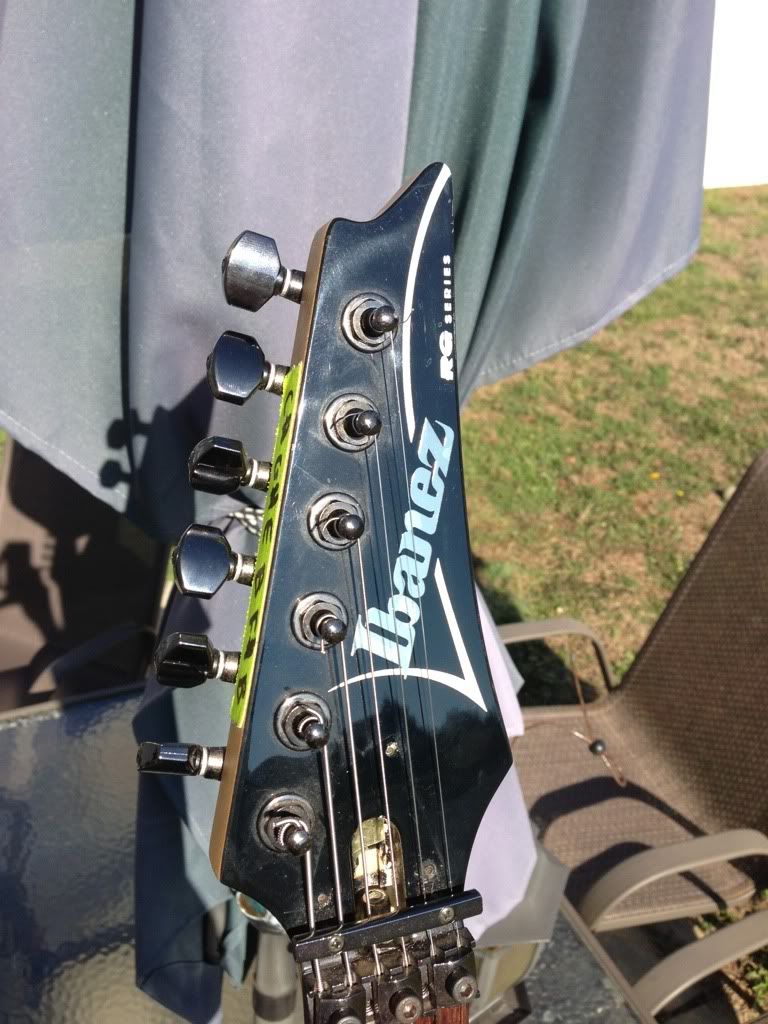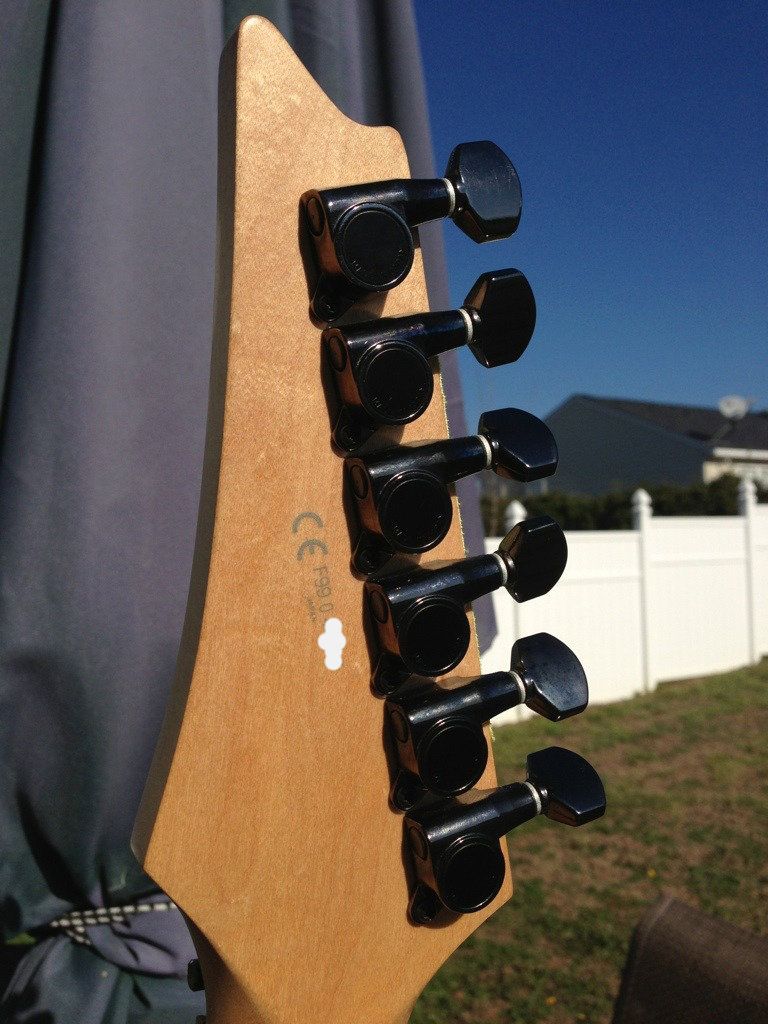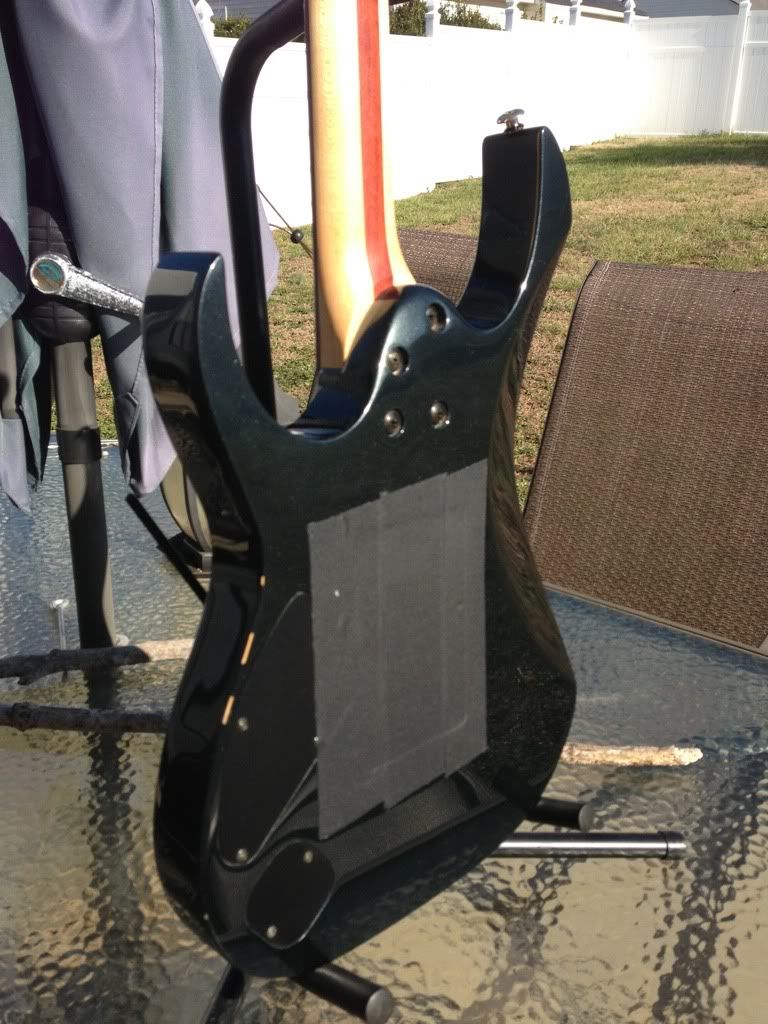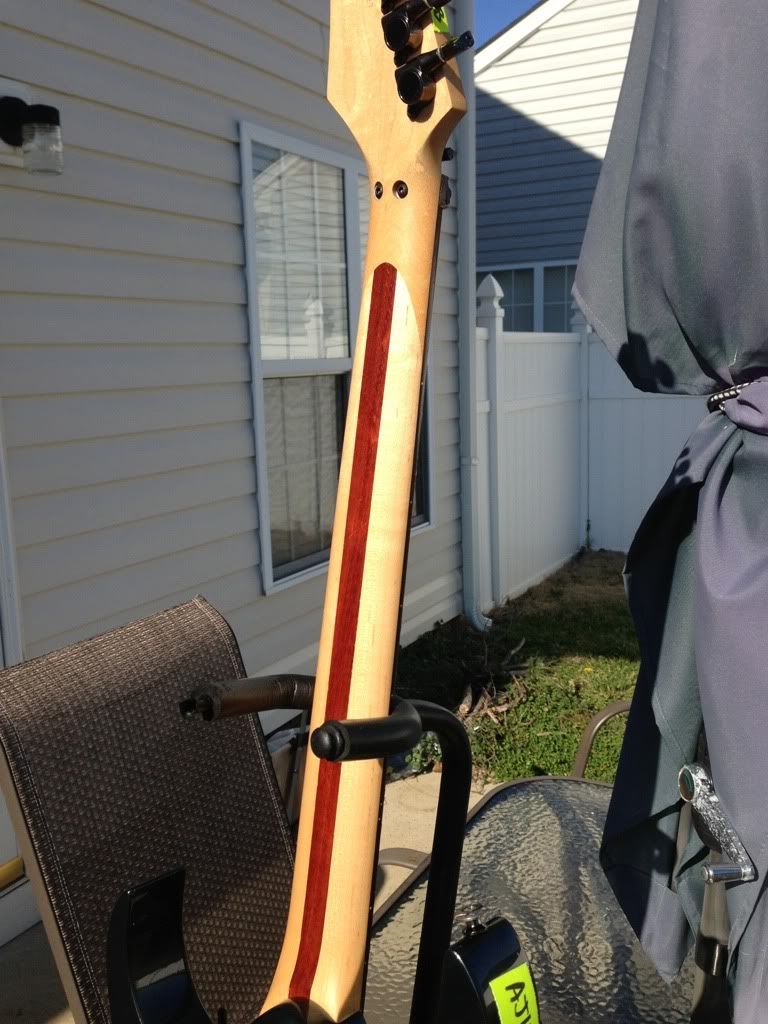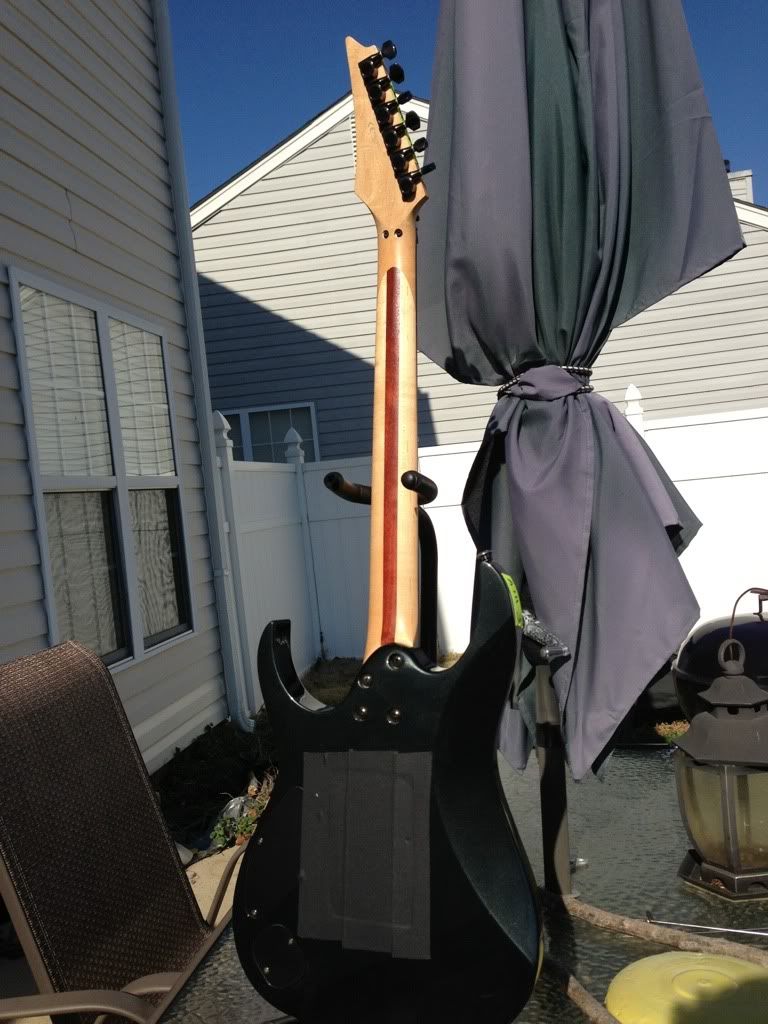 *The gaffe tape is to hold the back cover on without screws, and little Steve Vai trick I learned. I have the screws, but, this makes it easier to get to the springs if adjustment is needed. Also, the bushings on the trem arm look basically brand new, and it is super tight to push in to the bridge, which is great for how old it is.
It is in really great shape for its age with NO fretware at all. A couple surface scratches behind the bridge, but not too deep, and small dings on the back. It cleaned up nicely and I love it! Any swirls seen are mainly just remnants of the polish (new cloth doesn't absorb too well yet)... Thanks for looking!
-AJH